So I've been on the quest to find the perfect GF Vegan pancake recipe, that didn't use bananas or rice flour (allergies). It's been hit and miss trying to find the right balance between taste and texture. I've done a lot of experimenting but this past weekend, I finally NAILED it!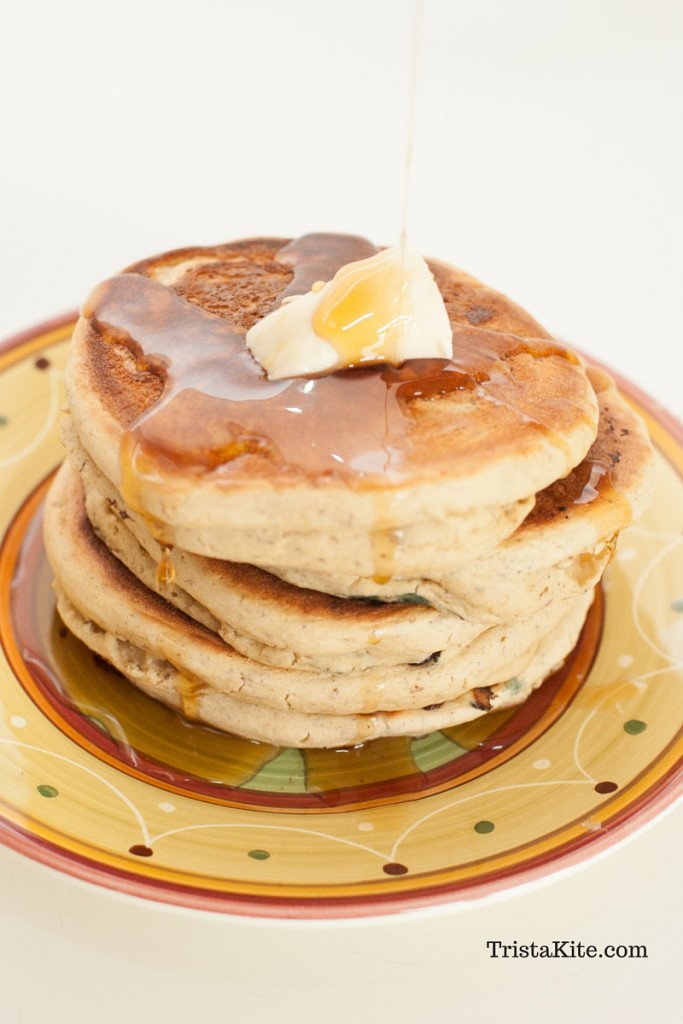 I used Life's Abundance protein powder in this recipe. It's plant based, rice and soy free and has a silky smooth texture with light vanilla flavor so it's the perfect pairing for this recipe. If you use a different protein powder, I can't guarantee the same results. You could try leaving out the protein and subbing for more flour or GF oat flour, but you'll want to add some vanilla and possibly a sweetener as well, since the protein powder is naturally sweetened with monk fruit and organic stevia.
This recipe makes 6-8 pancakes.
Here's what you'll need:
1 cup gluten free all purpose flour this is the one I used: Bob's Red Mill Gluten Free All Purpose Baking Flour
1/2 Cup Plant Based Protein Powder
2 tsp baking powder
1/4 tsp baking soda
1 Tbsp ground flax meal
2 Tbsp apple butter or apple sauce
1.25-1.5 Cups plant-based milk
1 Tbsp lemon juice or apple cider vinegar
Method:
First we're going to make our "egg". Combine the flax meal with the apple butter and stir to combine. Set it aside and move on to the buttermilk
to make the buttermilk add 1 Tbsp lemon juice or apple cider vinegar to a liquid measuring cup. Next add your plant-based milk, filling until you reach the 1 cup mark. Let this sit while you prepare the the other ingredients.
In a mixing bowl add the flour, protein powder, baking powder, and baking soda and whisk until thoroughly mixed.
Pour in the buttermilk and the flax mixture.
Stir everything until well combined. Now add in additional plant-milk 1/4-1/2 cup until you reach desired consistency. More milk will make slightly thinner pancakes but these fluff up nicely due to the lemon and baking soda reaction.
Pour 1/4 Cup worth of batter onto a preheated griddle or non-stick skillet (med/high temp) and cook until you see lots of bubbles and the edges begin to firm up (about 2-3 mins), carefully flip and cook for another 1-2 mins.
You can also add blueberries or dairy free chocolate chips to the pancakes as they're cooking on the first side. I've made this recipe 3 times now and tried both additions, as well as plain, and they're all super tasty!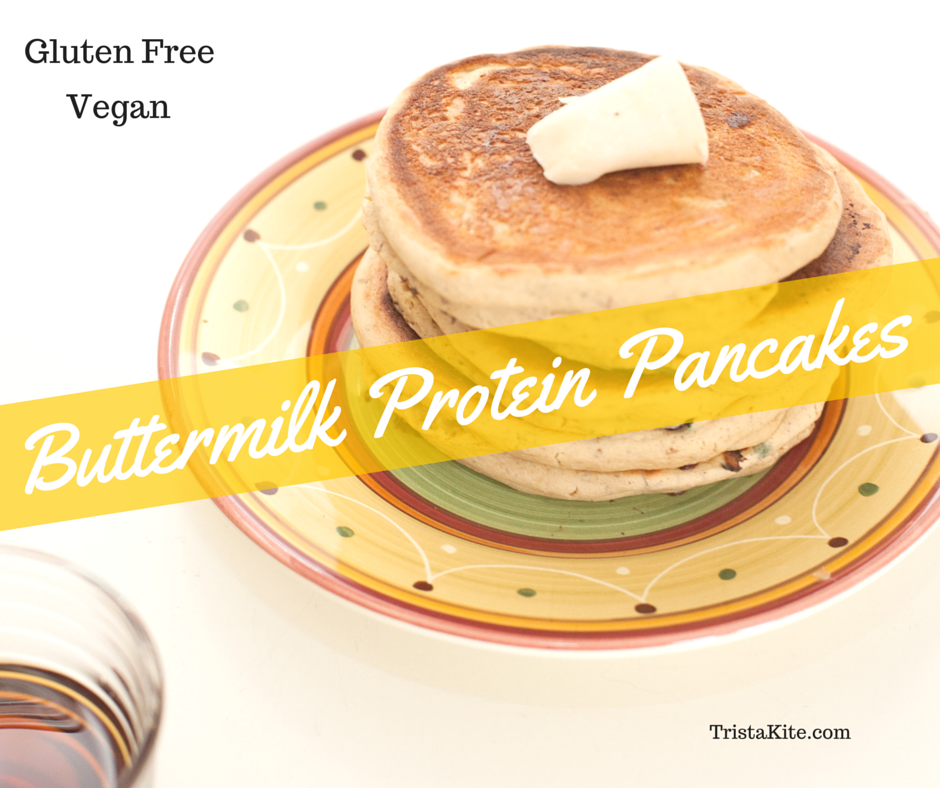 Tell me, what are your favorite pancake mix-ins or toppings?
This post contains affiliate links.