Flower what? Ok, so the title may be slightly misleading, there's no actual flowers in this granola, but lemme explain and take you on a little journey, or magic carpet ride, depending how you groove.
I've been on this granola kick for the past several months and let's be honest store bought granola is kinda pricey, I'm super limited on store options as well because:
a) having Celiac disease requires I eat only certified gluten free oats.
2) most of the Gluten free granola has other ingredients I'm allergic too (sesame, cranberries, banana chips…the list goes on)
iii) most granola uses honey, even if you're not vegan and use honey, commercial honey is often cut with corn syrup which is an ingredient I avoid like a Trump rally. Ewww!
So I found this one brand that met all my needs. Mind you, it was ridiculously expensive, so I limited myself to buying it  once a month and ate it sparingly.
There I was once again happily enjoying granola like any semi-normal human. Then, THEN it was DISCONTINUED!
After crying into my empty cereal bowl for a few hours, I got so hungry I started tearing apart the pantry. I found several bags of dried mulberries, and goji berries and I thought…why the hell did I put these on subscribe and save (damn you amazon prime!) and then I thought, I wonder what these mulberries actually taste like?
Verdict: they're not bad, you could totally eat them on their own, not overly sweet, kinda chewy…maybe it was my severe granola craving talking, but I said to myself…"these would be flippin' AWESOME in GRANOLA!"
So that's how I started making this hippie/flower child/forest friend granola. This recipe is pretty simple, and really once you have the base you can change it up however you like to suit your taste. While I'm using some weird health foods, you don't have to, unless you really want to, and then we can be forest friends. We'll pack our Earth Mama granola in our Reusable Fabric Snack Baggies
and go frolicking in the evergreens. We can pick wild blackberries on our way and then sit by the lake and watch birds, and bunnies, and squirels and magical unicorns, and…uh, well ok maybe not the last one. But we'll chill and munch on our healthy homemade granola and freshly foraged blackberries and talk about our future EcoVillage, with it's earthen floor yoga studio and…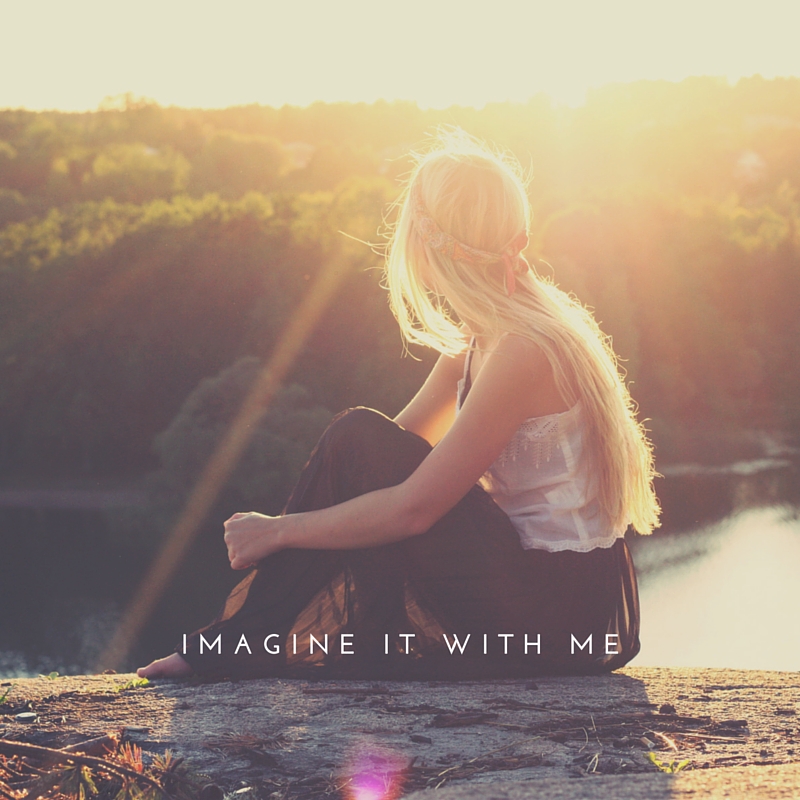 …No?
Sorry, sometimes the Granola gets to you.
On to the recipe then.
(I've included links to the "hippie ingredients", in case you're not sure where to get them, because I know you do)
Ingredients:
4 cups gluten-free rolled oats
1 tsp sea salt
1 Tbsp Cinnamon
1 cup unsweetened coconut flakes (large, flat kind)
3/4 cup raw pecans
3/4 cup raw almonds
3-4 Tbsp Raw Shelled Hemp Seeds
(optional)
3 Tbsp Pumpkin Seeds
(optional)
2 Tbsp ground flax seed (optional)
1 cup Mulberries
1/2 cup Goji Berries
1/3 cup coconut oil, melted
1/2 cup pure maple syrup
Preheat the oven to 350F. Line a baking sheet with parchment paper and set aside (you may need two baking sheets, depending on size).
In a large bowl combine the gluten-free oats, salt, cinnamon, pecans, almonds, pepitas, hemp seeds and flax. Add the coconut oil and maple syrup and toss until everything is well coated. Pour the mixture onto the pan and spread out evenly. Bake 12 mins, then stir in the the coconut, mulberries and goji berries. Return to oven and continue baking for 10-15 mins. Keeping an eye on it, it's finished once it begins to brown. Remove from oven and let it cool in the pan, it will crisp up as it cools. Once cool transfer it to an airtight storage container and keep it on the counter for 7-10 days, for longer storage keep it in the fridge.
This makes a LARGE batch. Don't ask me how many servings, it depends what you count as a serving ha! I do carb counting for my diabetes management but I don't restrict, it's just so I know how many carbs to plug into my insulin pump, and I'm not about to dive into how to do that on this post. If you have a functioning pancreas, just eat and move your body! One of the beauties of eating a plant based diet is you don't have to be overly concerned with counting calories, or limiting your serving sizes.
So ENJOY! 

Tell me, what mix in's do you like in your granola?
This post contains affiliate links for which I may receive a few pennies, which I just might collect in a decorated mason jar (like any self respecting pinterest Mom) and someday when I have enough I'll probably use it to buy more goji berries. Thanks for your support!