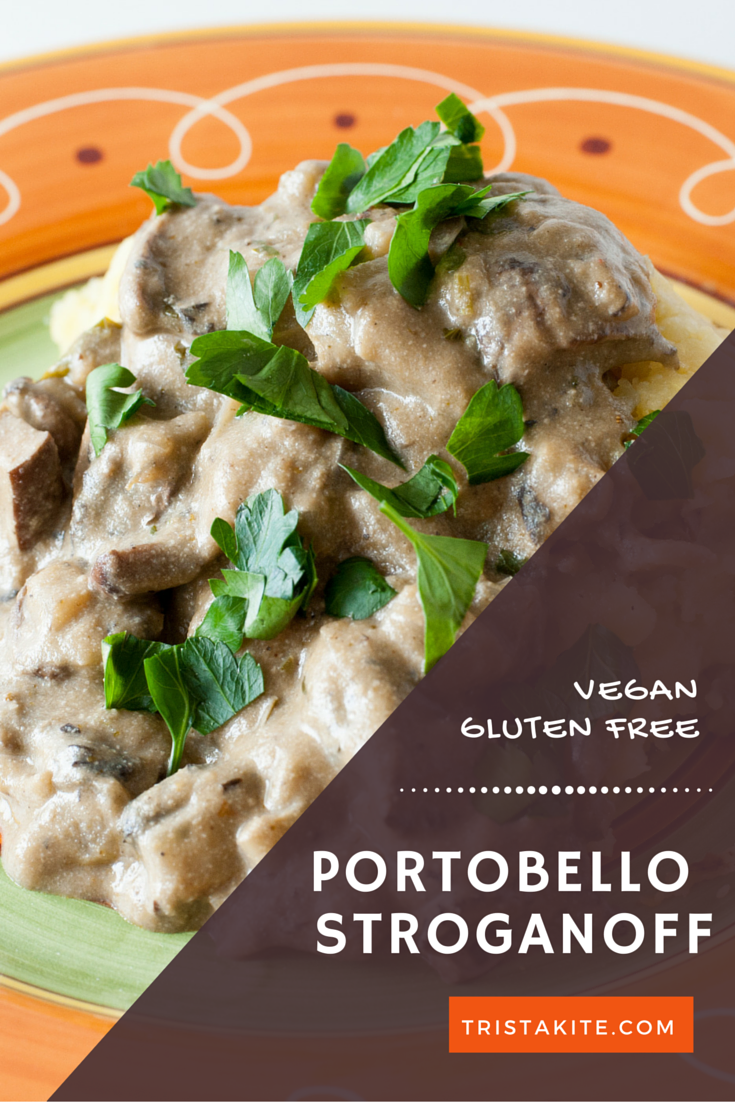 Portobello Stroganoff Gluten Free & Vegan
Adapted from this recipe
Ingredients:
1/2 medium onion, diced
3 Tbsp flour (I use Bob's Red Mill All Purpose Gluten Free Mix)
1 Tbsp Extra Virgin Olive Oil
2 Cups Vegetable broth
1 Tbsp GF Vegan Worcestershire sauce (I use The Wizard's Organic Gluten Free Vegan)
1 tsp lemon juice
1 tsp tomato paste
5 LBS Portobello mushrooms, sliced
1/2 tsp dried Italian herbs
1/2 tsp sea salt
1 Tbsp white wine vinegar
1/4 Cup sour cream (I use homemade cashew cream, but tofutti would work too)
1/4 tsp black pepper
1/4 Cup fresh Italian parsley, chopped
Heat the olive oil in the large skillet over medium heat, add the onion and sauté until softened. Add the flour and stir to coat the onion. Next, add the vegetable broth, Worcestershire sauce, lemon juice, and tomato paste, whisk to combine everything and stir until it starts to bubble. Add in the mushrooms and herbs stir and cook for 5 mins. Add the vinegar and simmer another 5 mins, remove from heat and stir in the sour cream, parsley and black pepper.
Serve over rice, mashed potatoes, or pasta. Garnish with additional fresh parsley.