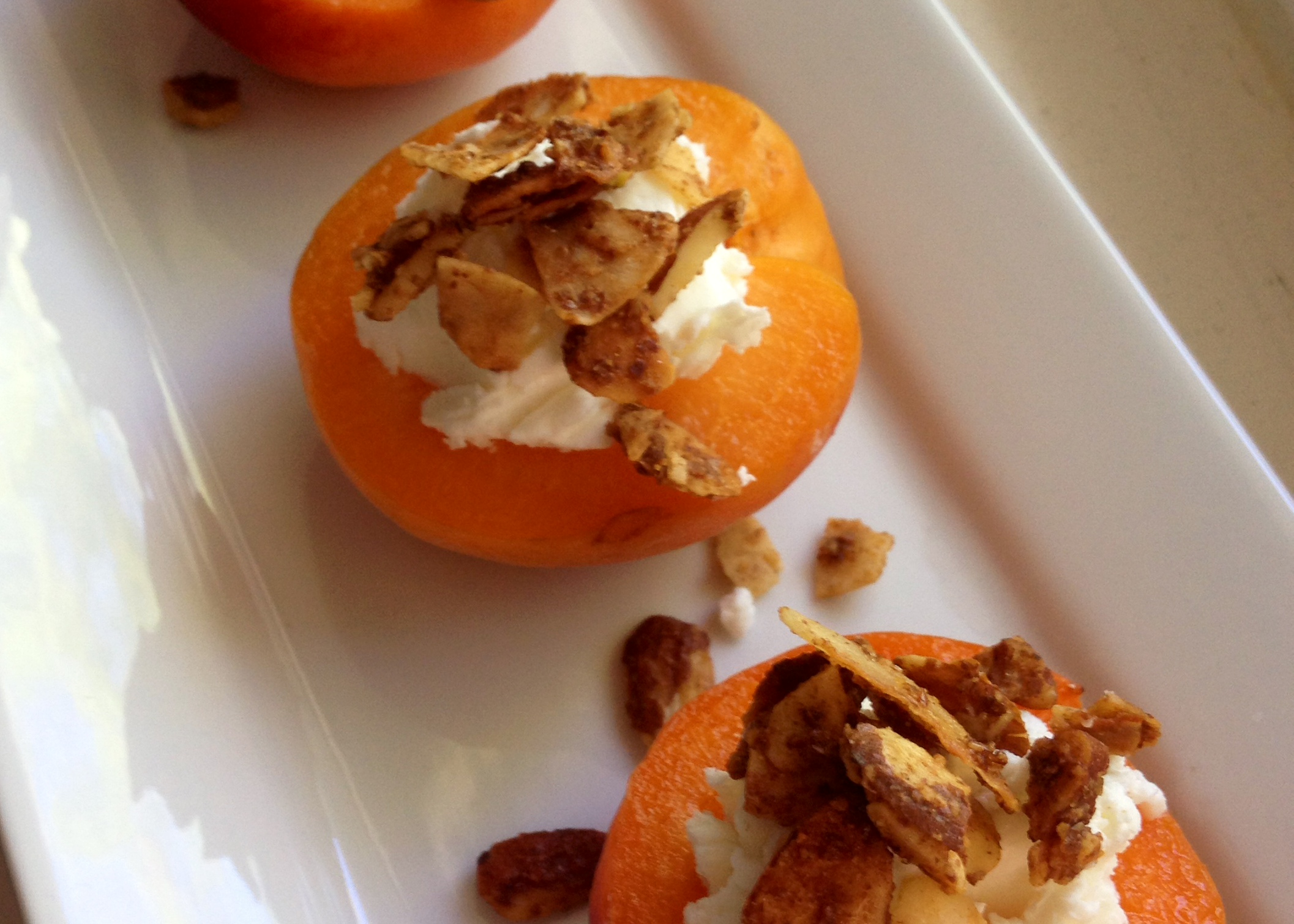 Sweet delectable apricots one of the first fruits of summer, oh how I love them!
Here's a ridiculously easy recipe perfect for your next wine and cheese party or just to enjoy anytime.
Apricot Canapés with toasted Coconut & Almonds
8 Apricots, halved and pitted
4 oz chèvre (soft goat cheese)
1/4 cup unsweetened coconut flakes, toasted
1/4 cup almond slivers, toasted
Honey
sea salt
Arrange apricot halves on a platter, scoop approx a tsp of chèvre onto each apricot half. Top with toasted coconut and almonds. Drizzle lightly with honey then add just a tiny sprinkle of sea salt. 
Enjoy!